Pacelab WEAVR platform to create virtual reality (VR) training solutions for the next generation of pilots and maintainers
News & Events

Pacelab WEAVR platform to create virtual reality (VR) training solutions for the next generation of pilots and maintainers
News & Press Release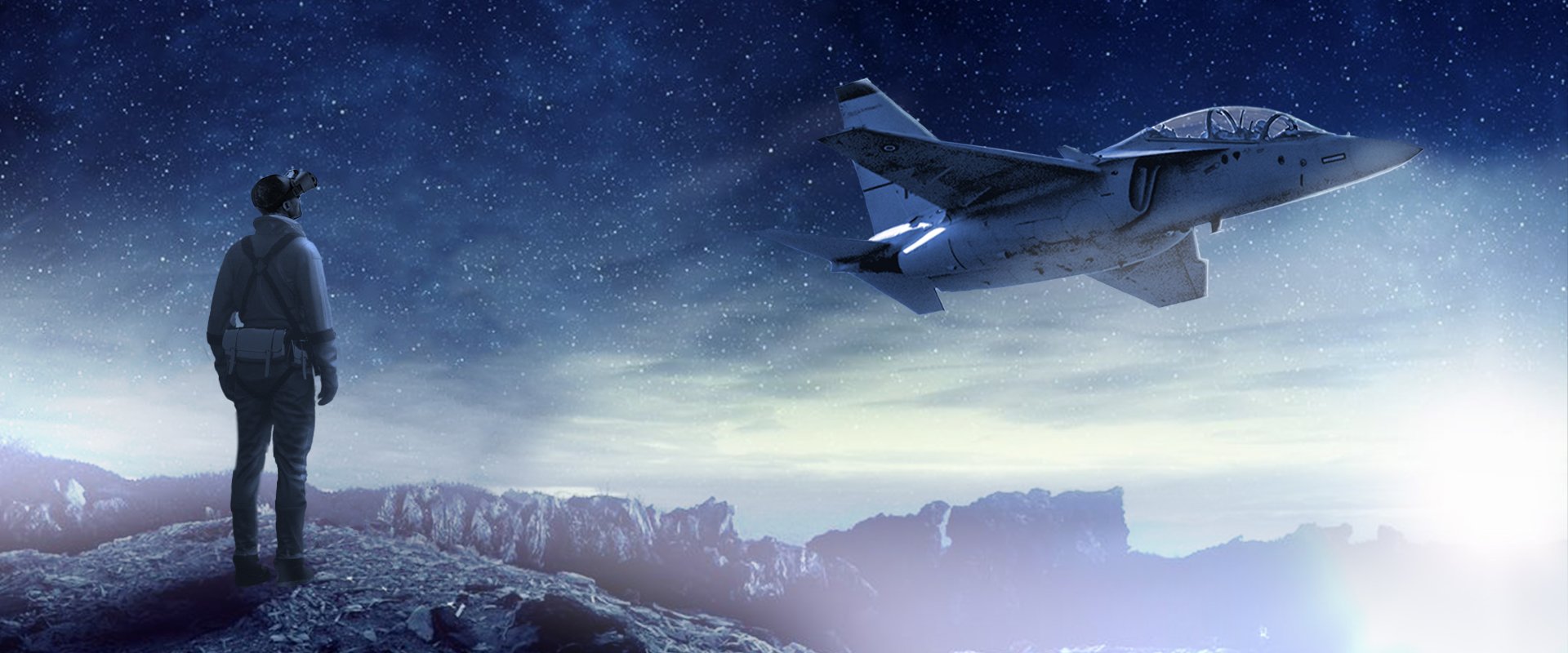 MILAN, 3 June 2021 - TXT e-solutions, a provider of end-to-end consulting, software and service solutions, today announced that the Training & Simulation Department of Leonardo's Aircraft Division has selected TXT's expertise and capabilities to collaborate on the development of immersive and augmented virtual reality solutions with the aim of further enhancing the realism of pilot and maintenance training simulators offered in conjunction with its aircraft. The XR (Extended Reality) technology in the TXT Pacelab WEAVR platform will be jointly adapted to aircraft training applications and integrated into Leonardo's simulators.
Pacelab WEAVR offers a complete industrial-scale solution for XR-based training, providing Leonardo with everything they need to create, implement and manage effective, high-quality training packages, while also allowing them to reuse existing training materials and simulations. Developed within Unity 3D, the Pacelab WEAVR platform enables the creation of more interactive content than traditional training packages, resulting in more realistic training scenarios and better retention of learners' acquired knowledge. Pacelab WEAVR is developed and marketed by PACE, a subsidiary of TXT e-solutions, which specialises in commercial software products available on the market for the aerospace and aviation sectors.
"We are delighted to continue to strengthen our relationship with Leonardo," said Nicola Frisco, Head of Training & Simulation at TXT e-solutions. "The TXT Training & Simulation team has been working closely with Leonardo's flight instructors for over a decade with the aim of providing them with globally recognised and valued engineering training and simulation services. With Pacelab WEAVR we can now also offer the support and complementary capabilities of off-the-shelf software."
###
About TXT e-solutions
TXT Group is an international, IT end-to-end provider of consultancy, software solutions and services, supporting the digital transformation of customers' products and core processes. With a proprietary software portfolio and deep expertise in vertical domains, TXT Group operates across different markets, with a growing footprint in Aerospace, Aviation, Defense, Industrial, Government and Fintech. Headquartered in Milan, TXT is listed on the Italian Stock Exchange and has subsidiaries in Italy, Germany, France, Switzerland, the UK and the US.
Founded in 1995, PACE has built a reputation for developing trail-blazing software products for the global aerospace and aviation industry. As part of TXT e-solutions, PACE advances customers' digital transformation with off-the-shelf solutions for preliminary aircraft & systems design, product configuration, aircraft analysis & evaluation, flight operations and extended reality training.
For more information:
TXT Corporate Communications
Aerospace & Defense
communications@txtgroup.com
-->