TXT and Paladin AI working together on XR
News & Events

TXT and Paladin AI working together on XR
News & Press Release
MILAN, 26 MARCH 2021

Paladin AI and TXT e-solutions sign MOU to develop adaptive training solutions for virtual reality and augmented reality training in aviation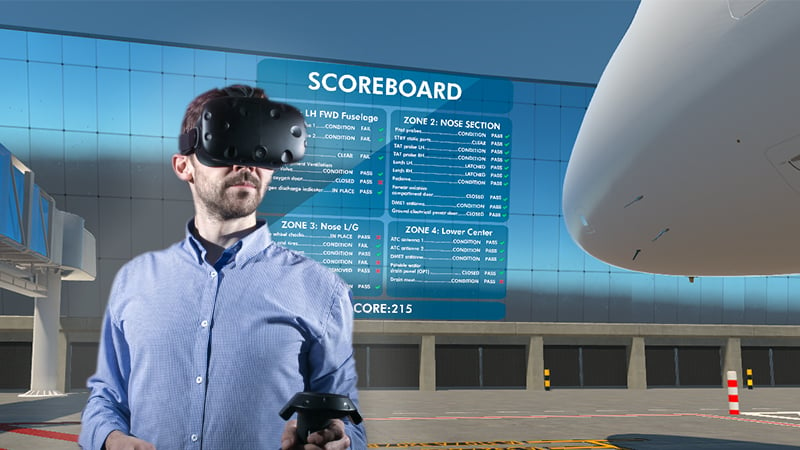 Montreal, Canada — Today, Paladin AI Inc. and TXT e-solutions announce they have signed a Memorandum of Understanding to cooperate on the development of an adaptive learning solution for extended reality (XR) training. TXT, along with its subsidiary PACE, is a leader in developing XR training solutions. Their flagship product, Pacelab WEAVR, provides an industrial-scale training solution with sophisticated tools for authoring, managing, and interacting in AR/VR environments. Paladin AI has developed a novel competency-based training technology that readily interfaces with learning environments and extracts industry-relevant competency metrics about the learner.
"This partnership will take training to the next level," says Josh Swanson, Head of Extended Reality for PACE. "Interactive digital training with AR/VR technology captures so much more data than traditional methods. Joining forces with Paladin AI – and their powerful InstructIQ platform – will unlock endless possibilities for training that is data-driven, adaptive, personalized, and more effective."
"For years, full-flight simulation has been the gold standard in aviation," says Adolfo Klassen, CEO and Founder of Paladin AI. "That is why we started there, with a competency-based training solution that can handle such data-intensive training environments. But we see a future where a lot of training will take place in virtual and augmented reality environments. The Covid-19 pandemic has really accelerated the need for affordable, personalized training solutions. That is why we are working with TXT to integrate our analytics engine with their Pacelab WEAVR XR platform. This will open up huge opportunities."
Paladin AI's InstructIQ platform offers a solution for extracting objective competency metrics from learning environments. They are targeting the aviation industry, because competency-based training addresses key needs, such as ensuring that pilots are safe and qualified, assisting airlines in recertifying pilots furloughed during the pandemic, and making training more affordable and accessible.
Pacelab WEAVR is built around Unity's real-time 3D development platform. Unity Technologies is the world leader in AR/VR technology, and in July 2020, PACE became a Unity Verified Solutions Partner (VSP). Pacelab WEAVR offers a complete solution for industrial-scale XR training, providing companies with everything needed to create, implement and manage AR/VR training. Experiential learning, like training with AR/VR, is the most effective way of acquiring and retaining technical skills or procedural knowledge, essential in aviation and many other industries.
###

Note to editors

About TXT e-solutions
TXT e-solutions is an international, specialized provider of advanced software solutions supporting customers in high-tech markets in their mission- and business-critical core processes and throughout their product lifecycles. Headquartered in Milan, TXT is listed on the Italian Stock Exchange and has subsidiaries in Italy, Germany, France, Switzerland, the UK and the US.
Founded in 1995, PACE has built a reputation for developing trail-blazing software products for the global aerospace and aviation industry. As part of TXT e-solutions, PACE advances customers' digital transformation with off-the-shelf solutions for preliminary aircraft & systems design, product configuration, aircraft analysis & evaluation, flight operations and extended reality training.
About Paladin AI Inc.
Paladin AI is an aerospace training technology company, specializing in the delivery of adaptive training solutions powered by artificial intelligence. Incorporated in 2013, initially as a consultancy in Montreal, Canada, to provide strategic expertise in the adoption of new training technologies and methodologies in aviation, Paladin AI launched its own training solution called InstructIQ in 2019 and now provides competency-based training analytics worldwide.
For more information, visit www.txtgroup.com, www.pacelabweavr.com, and www.paladin.ai
-->