News & Events

The 100 TXT Days: 5° Settimana- By Tatiana Coviello, Group Chief People Officer
The 100 TXT Days: 5° Settimana- By Tatiana Coviello, Group Chief People Officer
The 100 TXT Days: 5° Settimana- By Tatiana Coviello, Group Chief People Officer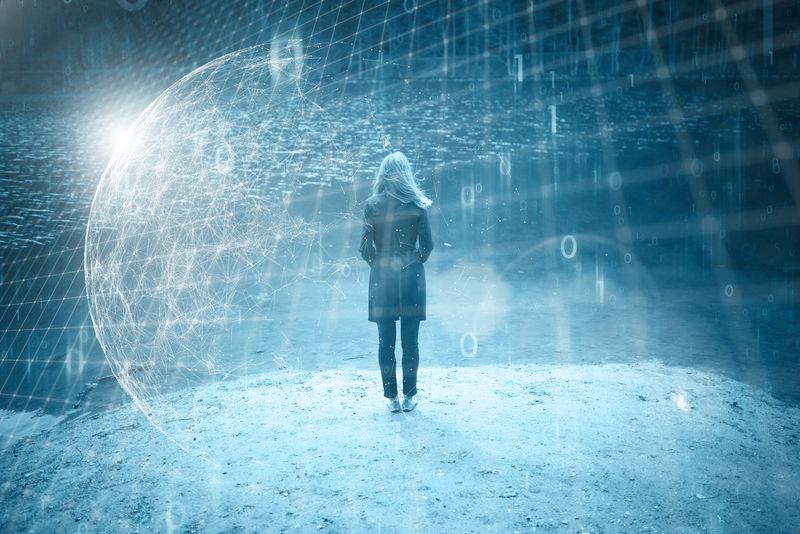 Il viaggio continua....
Il tempo vola, e vola ancora più in fretta quando fai qualcosa che ti piace. Continuo il mio percorso da SpongeBob in TXT Group, guardo, osservo, assorbo, ma nel frattempo sono iniziate anche le normali attività, quelle dove fai. Lo spazio e il tempo che mi prendo per riflettere su cosa sto imparando è un momento prezioso perché spesso mi rendo conto che, assorbiti dal fare, non ci preoccupiamo più di imparare. E così arrivo subito alla prima riflessione di queste ultime due settimane:
Quando fai non smettere di imparare. Mi sono resa conto che il primo periodo in un'azienda è una sorta di osservatorio speciale, ti viene "concesso" il tempo per imparare. Rifletto. Cosa accadrà fra un anno? Sarò ancora in grado di apprendere o sarò fagocitata dal fare? L'uno esclude l'altro? Non credo, anzi, ne sono convinta. Ma ci vuole lo spazio, perché ognuno di noi, manager e non, trovi lo spazio per riflettere su cosa sta imparando, almeno una cosa a settimana dobbiamo sforzarci di impararla. Quale meccanismo virtuoso di knowledgesharing potrebbe mettersi in moto se sollecitassimo tutto il management a mettere per iscritto una cosa a settimana di quelle che ha imparato della e dalla propria azienda? Se non abbiamo nulla da scrivere; allora lì dobbiamo far suonare il nostro campanello d'allarme. L'azienda sta implodendo su se stessa. Rifletto. Come CPO sto riflettendo su come dare spazio e voce a queste riflessioni e creare quel famoso circolo virtuoso.
CLEANSKY.

E' il più grande programma di ricerca europeo che sostiene lo sviluppo di tecnologie innovative con l'obiettivo di ridurre le emissioni di CO2 ma anche la riduzione dell'inquinamento sonoro favorendo la collaborazione tra le i produttori di velivoli e motori a favore di una leadership e competitività globale. TXT è a bordo, in tutti i sensi. Sul sito dedicato

www.cleansky.eu

si trovano tantissime ed interessanti informazioni. A proposito: ho scoperto che dal 24 al 26 novembre 2020 ci sono gli Aerodays!
Dati, petrolio e connecting the dots:

cosa possono fare i Data Lake. Si chiamano correlazioni e permettono di studiare come un nuovo prototipo vola durante i voli di test. Questo permette di migliorare il design e la configurazione del velivolo permettendo di aumentare la sicurezza. Inoltre: analizzando i dati mettendoli insieme in un unico "repository" creando così un Data Lake unico permette di fare analisi più accurate che con l'aiuto dell'intelligenza artificiale possono essere usate anche in modalità predittiva. Connecting the dots a manetta mi verrebbe da dire, visto che mai avrei pensato che il prezzo del petrolio potesse influenzare le ore dei voli offshore, ovvero quelle verso le piattaforme del petrolio, e viceversa. Comprendere come un evento possa influenzare un business intero che apparentemente possa sembrare non correlato è diventato di strategica importanza visto che viviamo in ecosistemi sempre più connessi e interdipendenti tra loro. Noi ci occupiamo anche di questo.
Il Software di base di una vettura è un po' come la biancheria intima. Già perché nessuno lo vede, eppure è quello che "tiene su il resto". L'area applicativa (il vestito) è quella che vedo quando accendo l'auto al momento di partire, ma è il software di base quello che fa parlare l'hardware (il corpo) con l'applicativo (il vestito). Ho lavorato dieci anni nell'automotive ma non mi ero mai addentrata nei meandri dei sistemi Embedded e Concetta Argiri, Responsabile della Line of Business Automotive, mi ha aiutato a comprendere un pochino di più di cosa si tratta, la metafora della biancheria? Beh, un mio vizio, quello di cercare di rendere i concetti visibili, spero funzioni e faciliti la comprensione anche ai non-engineer come me, quelli che i software non li vedono ma sperino solo che funzioni, possibilmente sempre. Comunque, detto questo, con il nostro settore Automotive noi ci collochiamo proprio qui, nel B2B. Per Marelli, ad esempio, siamo un Tier2, ovvero diamo a Marelli un pezzo di software che poi vende a Fiat. Fornitori di "biancheria intima" tecnologica. Altra cosa che ho imparato è che per diventare un Fornitore Tier 2 nel settore automotive bisogna avere non solo avere la certificazione ISO 9001 ma anche ISO 26262 e standard di sviluppo Automotive spice. Spice come spezia o come spice girl? Eh no, anche qui un bell'acronimo, SPICE sta per Software Process Improvement and Capability dEtermination, tanta roba! ;-)
La Governance della Digital Transformation necessita di approcci agili ma soprattutto ragionati e condivisi.

Questo un aspetto cruciale sul quale la nostra neo acquisita HSPI può supportare i nostri clienti (www.hspi.it). Con l'acquisizione di queste nuove competenze oggi siamo in grado di supportare i nostri clienti non solo come digital enabler attraverso soluzioni innovative ma anche con consulenza mirata rispetto al contesto in cui il cliente opera e alle sfide che deve affrontare. Spesso i progetti di trasformazione digitale falliscono a fronte di una Governance non chiara e una conseguente mancanza di condivisione e di chiarezza sugli obiettivi e sulle soluzioni. Non è raro vedere come le aziende optino per una soluzione tecnologica senza una chiara definizione degli obiettivi e altrettanto frequentemente ci si trova immersi nel pantano di un investimento dal quale non si torna più indietro proprio per le ingenti somme già investite. Il pantano si trasforma in sabbia mobile e il resto del film qualcuno lo ha già, aimè, sperimentato sulla propria pelle: quella che doveva essere una trasformazione in grado di rendere l'azienda più agile e competitiva la rende invece più lenta e imbrigliata nei suoi stessi sistemi. HSPI supporta le aziende nel gestire questo cambiamento in modo agile, senza passare necessariamente per le sabbie mobili.
Sfide per le prossime settimane:
Approfondire il tema Fondo Nuove Competenze e politiche attive del lavoro per analizzarne l'opportunità per il Gruppo TXT.
Analizzare le esigenze formative per l'anno 2021 evidenziando quelle che saranno le competenze che il mercato andrà a richiedere ad un partner come TX
Fare una prima valutazione di budget HR e Comunicazione di Gruppo in base alle informazioni che man mano sto raccogliendo e alle priorità condivise