News & Events

The 100 TXT Days: 3rd week - By Tatiana Coviello, Group Chief People Officer
The 100 TXT Days: 3rd week - By Tatiana Coviello, Group Chief People Officer
The 100 TXT Days: 3rd week - By Tatiana Coviello, Group Chief People Officer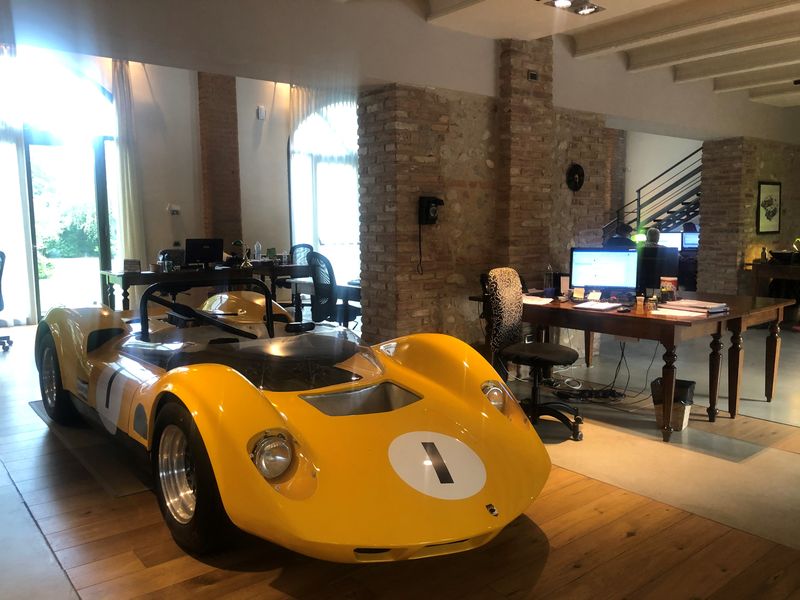 Cheleo Offices in Bedizzole (BS) - Italy
I scroll through the pages of my notes on GoodNotes, headings and titles, diagrams and arrows, trying to extrapolate the five things I learned from last week and as I reflect on which to choose, here is the first one that pops up from my keyboard:
If you want to learn, listen. If you want to see the world change, do it more. It seems trivial, yet it is not. I generally talk a lot, there are meetings, presentations, answers to be given, via phone, via e-mail, in person and now via video-call. I think this is a typical day for any manager. For now I don't have many answers, and perhaps this is why I listen more. Maybe it's because I have set myself the goal of learning at least five new things a week. But I reflect for a moment, and if were to strive, as managers, even when we have been doing the same job for twenty years, to learn five things a week about our company, the changing market, our collaborators, our customers ... what benefit would we draw from it? Perhaps one for sure: we will notice the changing world around us earlier.
Smart Working and the workplace. One does not replace the other. After the headquarters of our Pace Company in Berlin, I went to visit another TXT Group Company in Bedizzole on Lake Garda: Cheleo. Our people work inside a renovated farmhouse, at the entrance in the middle of the open space office there is a bright yellow McLaren, and on the left a country-style kitchen where we meet to have lunch, cook something, or have a coffee. Although people could work from home, the desks - well spaced from one another - are almost all occupied, you can smell the collaboration, productivity, and desire to do well. It is true that many of them don't live far away, yet they want to work in those spaces. What have I learned from this? That introducing new ways of working, such as Smart Working is fine, but this does not mean giving up investing in welcoming spaces, where employees want to rediscover the human aspect that we can't have through a video call. It is always a matter of balance and where this is not imposed but manifests itself through what our people choose to do, then it is a productive balance, for everyone: company, collaborators and customers.
Analyzing portfolios before a merge can make a difference. At Cheleo I also discovered this extreme niche expertise that we have in TXT Group: a team with not only IT skills and therefore able to migrate the data of a NPL (non-performing loans) portfolio from one bank to another, but also able analyze it with highly qualified financial and anomalous credit skills with software that have fruit juice names like ACE, or with people like Jack but where the legendary Joker is always at the base (I didn't understand what this "prerequisite" is but the name goes well with what could be Batman's day version of a racing car - the one in the photo, to be clear).
Banks and NPLs. Normally, however, banks or funds, when they think about an acquisition, they first meet the top management and analyze the balance sheets, then, at best, they will go to do a credit assessment of the bank that is acquired, but often these analyzes are partial. Finally, after the acquisition, the truth comes out. Analyzing NPLs in depth before a merger would lead to a more accurate determination of the purchase price and a lower risk for shareholders. Think about it.
Safety & security are not the same thing. Too bad that in Italian we translate them as synonyms. TXT Group deals with Software, and safety and security, in the aerospace sector, are two very important terms and above all they go in the opposite direction. What do I mean? Easy: the older the design of an aircraft, the safer it is in the sense of "safe", but the less secure it is in terms of "security". Here is the example that Michele Capiluppi, head of the LOB (Line of Business) onboard software in the aerospace division, who made me understand this concept: an Airbus 320 has covered thousands of miles encountering thousands of situations in flight which then provided the software more information to better manage that particular aircraft, in terms of "safety" the aircraft is therefore safer, however it is not in terms of "security" because the older the software, the more it is famous and therefore it's easier to hack. Personal conclusion? I prefer to travel on an older plane, as long as it doesn't lose hardware pieces, because maybe the possibility of terrorists interested in my plane is lower than that of catching critical atmospheric situations. It's always a matter of numbers and odds, don't you think? Or maybe these cybersecurity experts will soon change my mind!
From customer-centered to people-centered and the importance of having a good HCMS system. If in the data economy, data is the business, in the economy of effective management of a company, the people data are an indispensable resource for building an Employer Experience capable of supporting the business. At this point we need an effective Human Capital Management System. The companies that will be able to have a People Centered approach, where by People we mean not only customers but also collaborators, will be successful companies in the future.
Let's get to this week's challenges:
Conveying the concept of Smart Working to the Pace Company in Germany as a concept of "Working Anywhere" and "Working Anytime" and which is part of the evolution of a collaborator's way of working that is very different from the simple concept of Home Office. The General Manager of Pace has now understood the opportunities and this week will be the subject of further legal studies with respect to other countries. In addition to this, next week we move on to a real Group Newsletter, aimed at all employees. First small step towards a two-way internal group communication!
Presentation in the Board of Directors. I will officially introduce myself this week for the first time to the entire Board of Directors and as you know, first impressions matter, a lot. Fingers crossed, without any performance anxiety. Keep it simple.
Individual interviews to start a Team Coaching within one of our Companies. I listen and I listen again. Wow, sometimes it is not necessary to say anything (and you struggle less) and indeed, perhaps saying nothing is sometimes better: Abbot Dinouart with the book "The art of silence" docet.
And again this is all from the TXT Group headquarters, goodbye with my usual
#connectingthedots
Tatiana Coviello
CPO TXTGroup