News & Events

Together for the community
Together for the community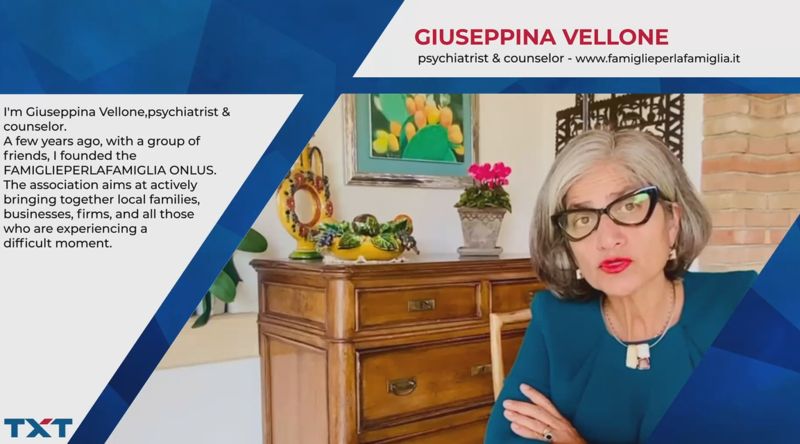 Invisible realities that are suffering in silence
In this difficult moment, there are realities that are indirectly affected by what is happening, and are often forgotten. It is a time of great hardship that takes a toll on all of us. We had heard rumours about it but, perhaps, we thought it would not happen once again, but instead, we are still forced to make small and big sacrifices. The associations that have so far been able to rely on the support of many companies, have seen their funds decrease because the money was redirected towards the emergency.
Casa di Deborah is one of these, and it caught our eye. Hence an idea came to our mind: to build together a project of mutual aid. Because it is precisely in these moments that networking and good relationships become necessary.
Famiglie per la Famiglia pick ups the pieces
Famiglie per la Famiglia (Families for the Family) is a Veronese association that helps children and adults to find shared spaces where they can have a nice time together, and learn to feel useful.
The non-profit organisation was born in 2017, from the dream of two psychotherapists, Giuseppina and Deborah, both involved in courts, dealing with fragile families. They share a common desire: to help these families at the root of the problem. Deborah dies prematurely, and leaves this dream in the hands of Giuseppina who - together with other founding members and volunteers - turns it into a reality. She finds a place of hospitality in a house that belongs to Cannossian nuns, in the Veronetta neighborhood, and together with the other supporters, they create a network of relationships that transforms the idea into a project and a tangible place: Casa di Deborah (Deborah's House).
The project aims at creating a space that smells of home and of good. A meeting place for families in difficulty and for the whole community, where they can attend music, painting or cooking courses with starred chef Perbellini. A place of beauty and simplicity where the giver receives.
The House welcomes TXT
Famiglie per la Famiglia has decided not to give up, and to continue helping others beyond the walls of la Casa di Deborah. A project called "Chaos" has been launched: a space where those who, at this moment, are suffering from what is happening, can find the support they need. The House provides a psychological support service to the employees of the companies contributing to this project.
With this project TXT entered la Casa di Deborah to weave together a piece of that web of good relationships that are what our society and our hearts need. A path that lays its foundations on the principles of reciprocity, where resources and skills are shared to face this difficult moment together, helping each other.
Together we can make a difference
The non-profit organisation supports us in helping the families of our collaborators through a Psychological Support Helpdesk and our donation will help struggling children and families to overcome this delicate moment so we can soon go back to smiling, together.